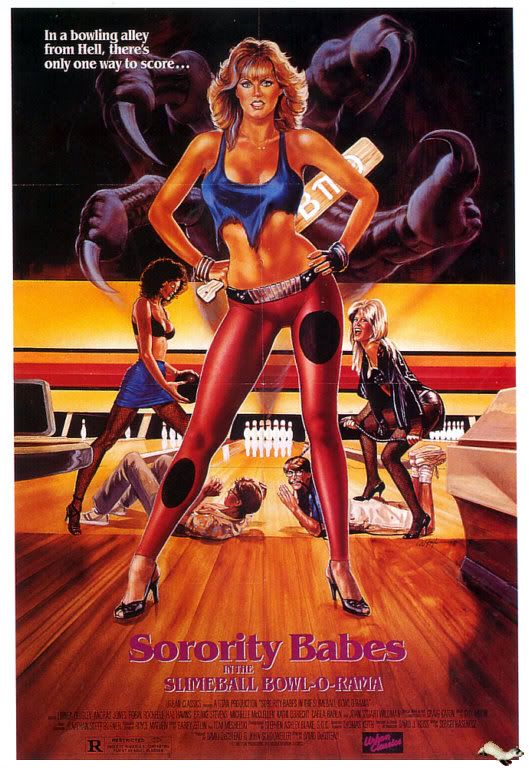 Yes, you read that right! Thanks to the generous folks at
Full Moon Features
, I have been able to wrangle up
Sorority Babes at the Slimeball Bowl-a-Rama
to show as a tribute to actress Brinke Stevens, our first Queen of Hallowscreen!
With a title like that, who can refuse seeing it?! Well, to be honest, me, up until a few years ago. I wish I hadn't waited so long! It's freakin' hilarious and fun, everything one would expect from a B-movie with such a title and where the director publicly admits to being sloshed pretty much the entire time.
Ms. Stevens, with whom I've kept contact after I met her at Shockerfest '08, was kind enough to provide me with three titles from her filmography that she's particularly proud of. After the event's over, I'll reveal the other titles and what happened (assuming I can't track them down), but even if this is all we get, I'm still happy with this much! And how awesome of Full Moon to let us show it!!